Laura & Zach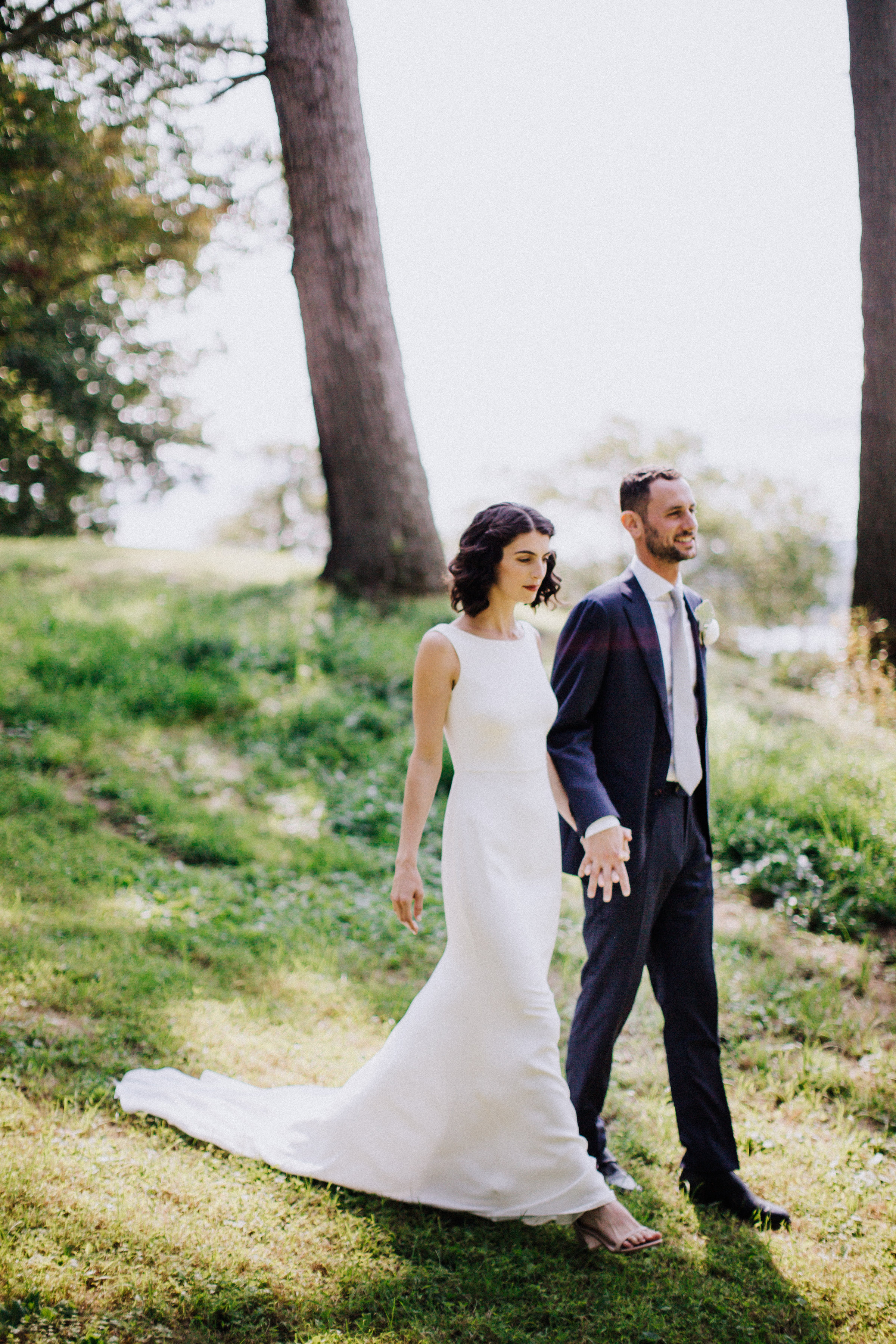 "Zach & I met about 7 years ago in Portland, where we were both living at the time. After about a year of dating, we went our separate ways, traveling and living in different parts of the world. 2 years later, we discovered we'd both moved to Brooklyn and reconnected quickly.
After dating for some time. we were backpacking in the Philippines when Zach proposed on the beach under the stars. Given how much travel has impacted our relationship (and individual lives), it was very fitting that he chose such a beautiful & exotic place to pop the question."
THE AVA GOWN | Laura wanted to feel completely herself on the big day. She considers her style to be fairly modest and casual, so she was looking for a simple, yet flattering gown. The open back of Ava felt like the perfect, flirty detail.
"I immediately fell in love with the Ava Gown for its classic & elegant shape. It made me feel like an old-fashioned Hollywood starlet, and it fit perfectly with our historic venue."